The Pacific Seacraft Sloop Rigged Flicka. The Sloop, Marconi or Bermudan rig is the most common rig found on the Flicka. Other variations include fractional marconi sloop, headsail marconi sloop, and marconi cutter.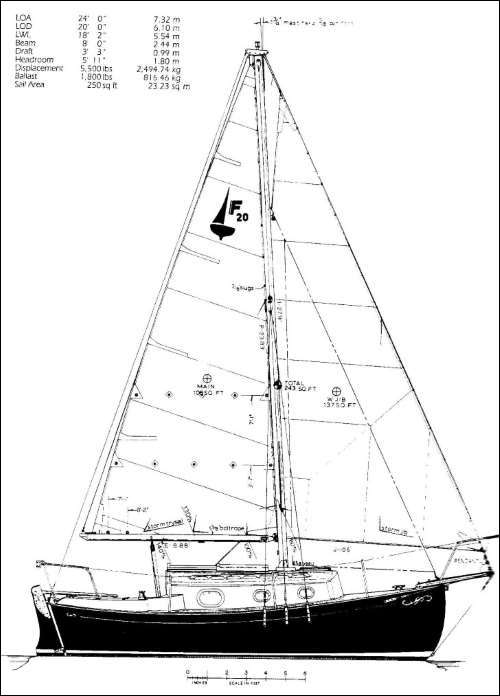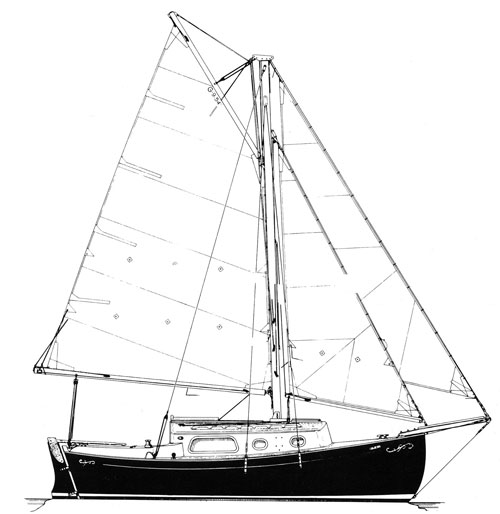 s/v SYNTHESIS, a gaff cutter Flicka on a lone quiet sea, headed out on a 200 mile passage in the Abacos - circa 1994.
"There will always be men who will be drawn to the lonely reaches of the sea. There, where the ships ply their courses under full sail, a share of freedom and adventure can be found. Life at sea has a rhythm of its own: violent storms, spray, and rain give way to days of peace and relaxation. Sailing is a way of life for which there is no substitute." Frank Grube and Gerhard Richter; The Big Book of Sailing
Pacific Seacraft Gaff Rigged Flicka Synthesis under way.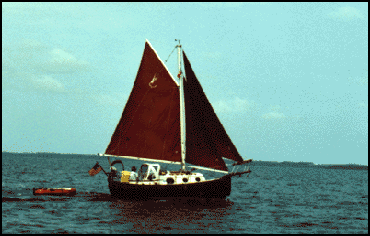 Thanks to Perry Phillips for forwarding the drawings for a Junk-Rigged Flicka. He says that the sail is similar to the Flicka owned by Jack Gera, but not the exact same rig.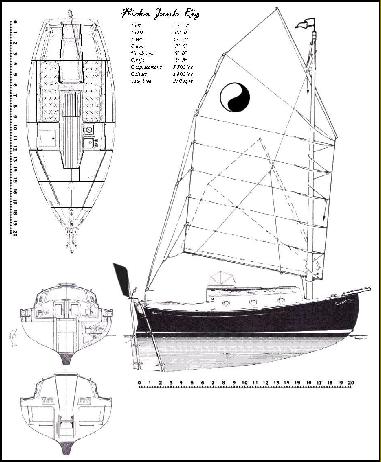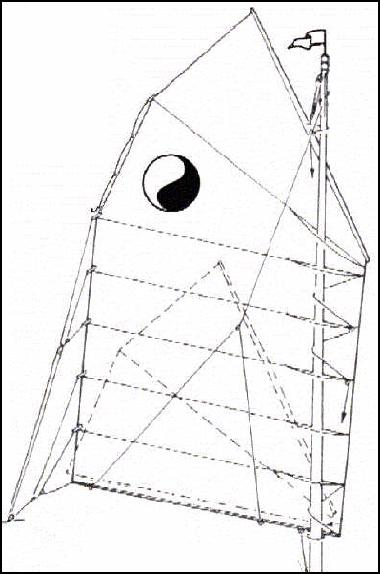 Apologies for the poor resolution of these images. I inherited them from the original site in 2008. If anyone has better copies or any photos of a junk rigged flicka we'd be delighted to hear from you.